What souvenir should you bring back from your vacation in the Basque Country?
Whether it's a souvenir to keep for yourself or a small gift to give to friends or family, here's a (non-exhaustive) list of typical gifts and souvenirs to slip into your suitcase during your camping vacation in the Basque Country!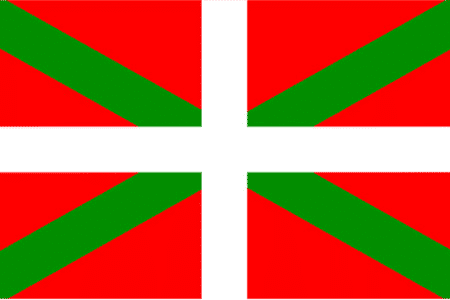 A real Basque beret
If you can't resist bringing home a souvenir that sets the tone, you'll definitely want to pick up a traditional Basque beret. Once worn by Béarn shepherds and knitted from ewe's wool, the famous felt beret is now available in a wide range of models, from the most classic to the most fashionable. Try it and you'll love it! A good address? Founded in 1830, Laulhère in Oloron-Sainte-Marie is the last French manufacturer of the authentic Basque beret.
A pair of espadrilles
And not just any espadrilles: espadrilles made in Mauléon-Licharre, THE espadrille capital of France! A sturdy, chic and casual summer shoe, the Basque espadrille is hand-sewn with 100% natural products: cotton canvas in a wide range of colors and a rubber-covered, woven jute sole. A timeless classic!
A game of Basque pelota
When you think of the Basque Country, you immediately think of pelota, a traditional game derived from jeu de paume, in which players hit a ball against a wall. And what could be more typical than a leather pelota (made from buffalo or Oteiza pigskin) and a nice pair of wooden rackets (called palas and paletas)? As you wander around, you're sure to come across a craft workshop where you can unearth a rare object, or a pediment where you can try out your new toy!
Basque linen
If you're looking for a souvenir to brighten up your home, think Basque linen, for the house, table and bathroom. In the past, Basque linen was a linen cloth decorated with 7 colored stripes (representing the 7 Basque provinces), used to protect oxen from heat and mosquitoes. Today, the art of Basque-style weaving comes in all its forms, and in cotton: tablecloths, towels, aprons, curtains, cushions, quilts, bags, pouches… In Espelette, Biarritz or Saint-Jean-de-LuzFor over 100 years, the Lartigue family and the Tissage de Luz workshop have kept this heritage alive, combining creative craftsmanship and modernism. Now you're in trouble!
Typically Basque local produce
Holidaymakers who want to pack a little taste in their suitcases are spoilt for choice… While Espelette pepper is certainly the best-selling, other gastronomic specialties are easy to find: Bayonne ham , veal axoa, Iberian dried pudding, Basque piperade, Ossau-Iraty cheese, Basque cherry cake, Aïnhoa gingerbread… and the list goes on and on. And the list goes on and on. Other highlights include Bayonne chocolate, Irouléguy red wines and craft beers brewed in Hasparren.
A souvenir with a Basque cross on it!
The strong emblem of the Basque Country, the Basque Cross, called "lauburu" (four heads). This helix-shaped cross formed by 4 comma-shaped branches can be found everywhere: in jewelry (pendants, bracelets, earrings, rings, cufflinks, etc.), embroidered on a napkin, engraved on a shepherd's knife (the famous Bakunadar) or a Makhila (the traditional walking stick), on Basque leather goods, magnets to decorate the fridge, the famous red scarves of the férias, and many more. In short, absolutely in-con-tour-nable!